Alexander N. Kotsky
Board of Directors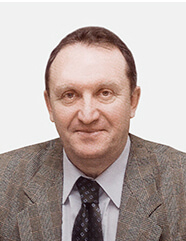 Alexander N. Kotsky
Independent member of the Board of Directors
Alexander N. Kotsky was elected independent member of Mechel's Board of Directors in March 2016.
Mr. Kotsky served as a member of the board of Directors of Coal Company "Southern Kuzbass" from 2008 till 2015. He was been a member of the Board of Directors of Public Joint Stock Company "Vanino Commercial Sea Port" from June 2015 until June 2016.
Mr. Kotsky graduated from Novosibirsk Institute of Railway Engineers with a degree in railway operation and engineering.
вернуться назад