Alexander D. Orishchin
Board of Directors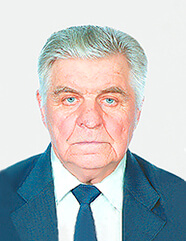 Alexander D. Orishchin
Independent member of the Board of Directors
Alexander D. Orishchin was elected independent member of Mechel's Board of Directors in March 2016.
Mr. Orishchin was a member of the Board of Directors of Mechel Mining, Open Joint Stock Company, from June 2011 till June 2014.
Mr. Orishchin graduated from Tomsk Politechnical Institute and Moscow Mining Institute as a mining engineer for the development of mineral deposits. He has a Ph.D. in engineering.
вернуться назад