Alexey V. Fomenko
Management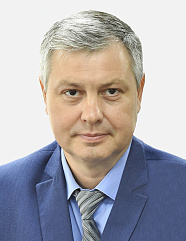 Alexey V. Fomenko
Chief Executive Officer of Mechel Energo


Alexey V. Fomenko has been Chief Executive Officer of Mechel-Energo OOO since July 2022
Prior to his appointment, Alexey Fomenko worked as chief executive officer of Elektroset AO since 2018.
In 2015-2018, he was director of Elektroset's Chelyabinsk stand-alone subdivision.
In 2008-2015, he was electric shop chief at Mechel-Energo OOO.
In 2007-2008, he was shift manager of the electric shop at Chelyabinsk Metallurgical Plant's thermal power plant.
Alexey Fomenko graduated Pavlodar State University with a specialty in power plants.
вернуться назад