Vladimir E. Osokin
Management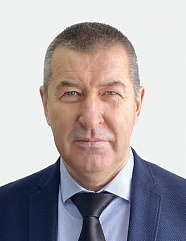 Vladimir E. Osokin
Deputy Chief Executive Officer for ecology and environment protection
Vladimir Osokin has been Deputy Chief Executive Officer for ecology and environment protection since February 2021.
In 2019-2021, Vladimir Osokin worked as an advisor to Mechel's Chief Executive Officer.
In 2009-2018, he held several top posts in The Ministry of Natural Resources and Environment of the Russian Federation.
In 2006-2009, he was deputy head of Russia's Federal Forestry Agency.
Mr. Osokin graduated Bratsk Industrial Institute with a specialty in Electrical supply of industrial facilities, cities and agricultural facilities. He also graduated Krasnoyarsk State University with a degree in law.
вернуться назад