Chelyabinsk Metallurgical Plant Begins Greening City Courtyards
Chelyabinsk Metallurgical Plant (part of Mechel Group) joined forces with the nonprofit group Green City for a tree-planting campaign in Chelyabinsk. The first young trees have already appeared in the city's courtyards.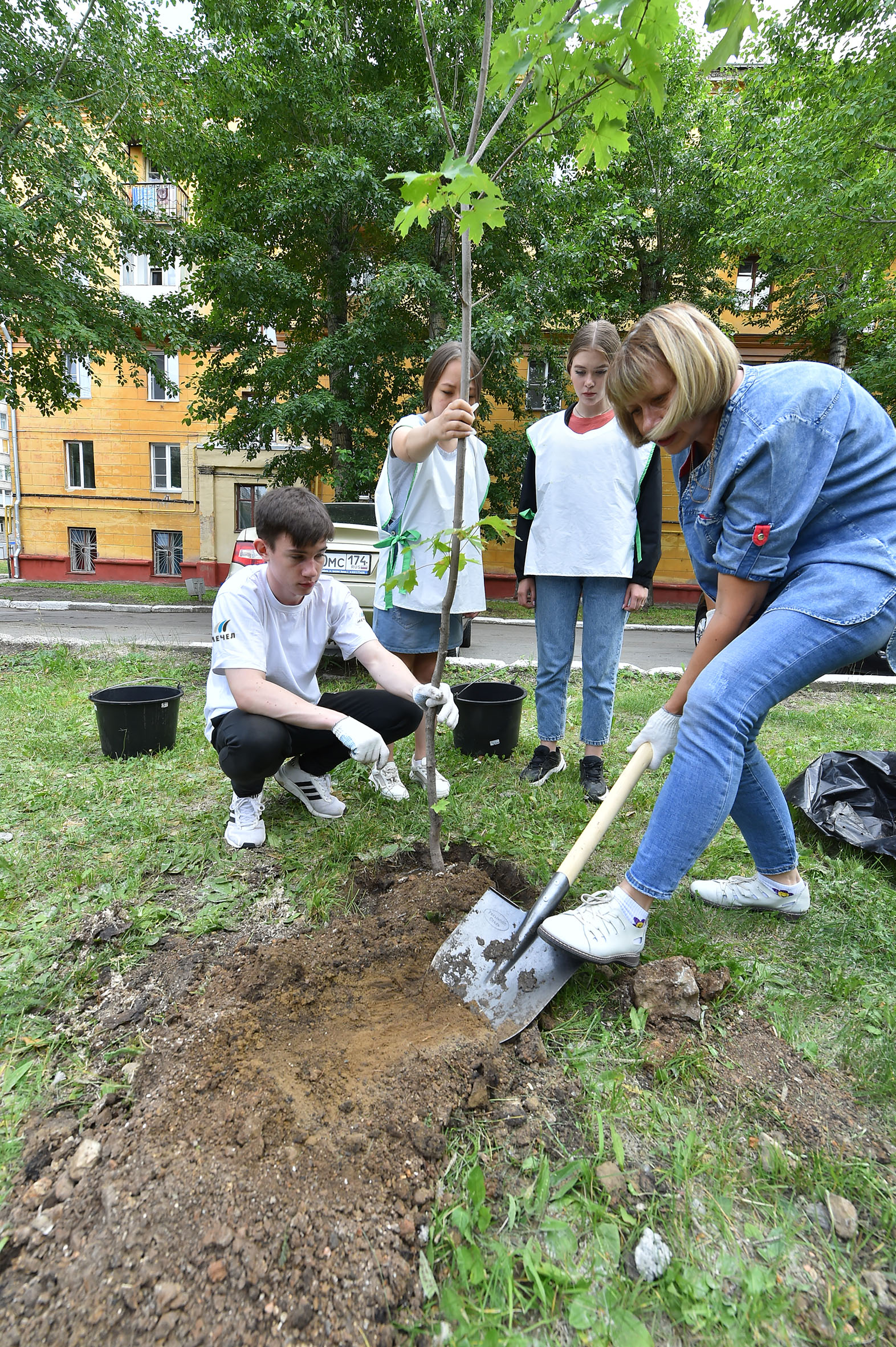 This year over 20 plantings are planned, with volunteers due to plant 500 young trees in various residential areas. Seedlings include Canadian maple, linden, ash and rowan as well as decorative kinds that are increasingly popular among the locals, such as brittle willow and Lombardy poplar. For the plantings, volunteers choose hardy young trees with branched canopy.
This is the fourth year that Chelyabinsk Metallurgical Plant and Green City are planting trees in the city. They have already adorned 150 of Chelyabinsk's courtyards with over 1,700 trees. The volunteers pay extra heed to places that need greenery the most.
"These annual plantings are our contribution to a comfortable city environment. The new trees not only change Chelyabinsk's appearance, they also improve its ecology," Chelyabinsk Metallurgical Plant's Human Resources Director Denis Sazontov noted.