Chelyabinsk Metallurgical Plant Plants 100,000 Young Pines
Chelyabinsk Metallurgical Plant (part of Mechel Group) made compensatory planting in a fire-struck forest area. The plant's volunteers planted 100,000 young pines near Dolgoderevenskoye in Chelyabinsk Region to help restore the city of Chelyabinsk's green shield. The plant joined forces with the regional firefighting and forestry center for the action.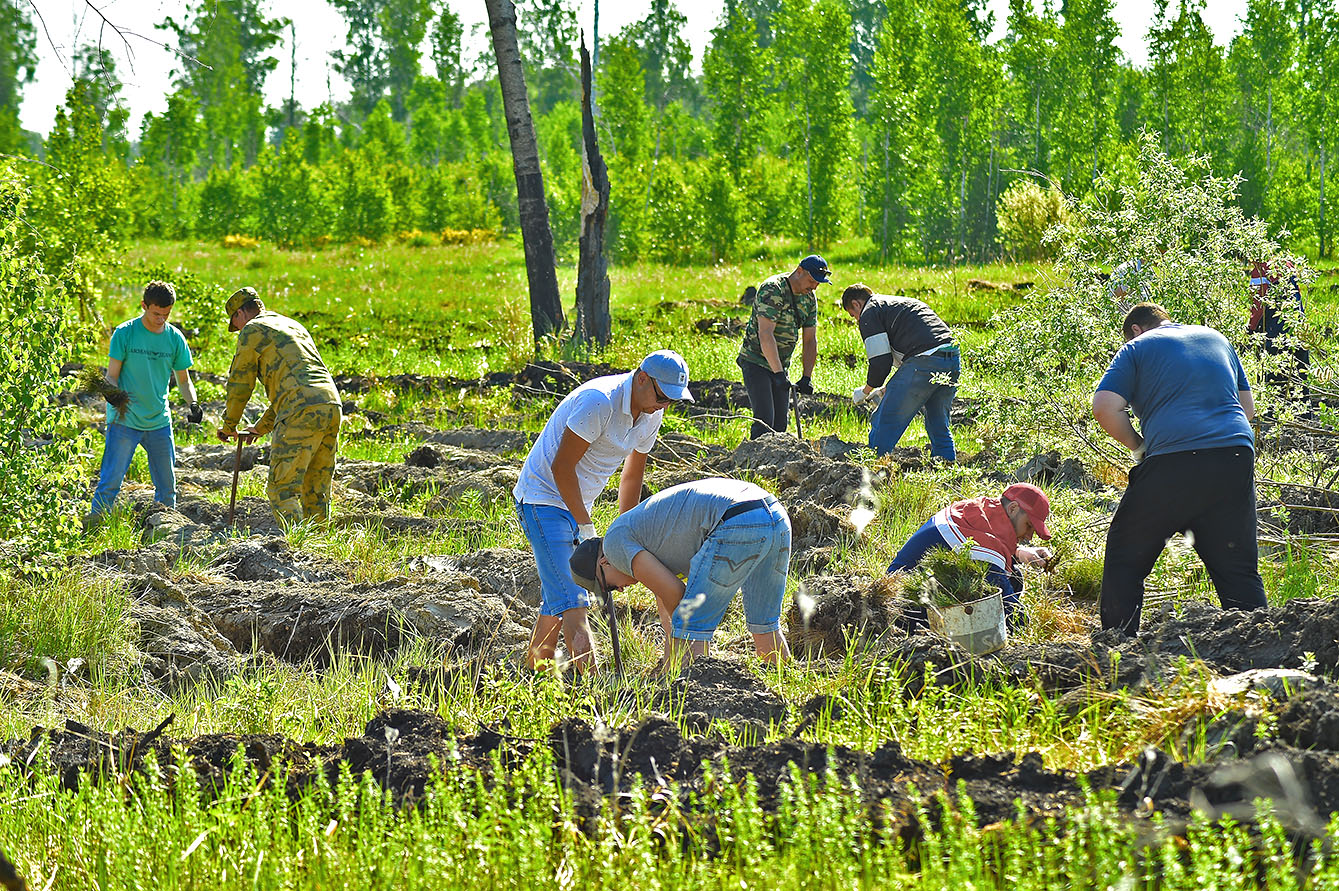 The pine tree planting involved more than 30 people, including volunteers from the plant's staff and wood rangers. The planting area was chosen deliberately as in 2008 this area suffered from a major fire and has been a wasteland since. The pine tree seedlings will compensate for the lost forest. The forestry center's experts suggested which area needed new trees more.
The area was prepared in advance, with plow cuts made for the volunteers to plant young pines in. The volunteers opted for pines as their life expectancy is longer than that of foliage trees. Wood rangers chose the best tree size for the planting, arguing that seedlings better adapt to the new area and will grow as tall as humans in about seven years.
This is not the first such act on the plant's part in a bid to restore Chelyabinsk city and region's green shield. In 2019, the facility's volunteers planted 100,000 young pines in the Balandino and Uzh woods, also compensating for forests lost to fires.
"It is very important to restore those areas where trees die for whatever reason. I am grateful to Chelyabinsk Metallurgical Plant for initiating such important acts, and not the first time, too. In a few years, these trees will work to improve the region's ecology," Chelyabinsk Region's Firefighting and Forestry Center's chief Roman Raklanov noted.
"Restoring woods is an important component of our ecological program aimed at reducing our facilities' impact on the environment. For this work, Mechel has been joining forces with Chelyabinsk Region's chief forestry department for several years now. In seven years, the pines we planted today will become a real forest," Chelyabinsk Metallurgical Plant's Human Resources Director Denis Sazontov said.