Korshunov Mining Plant Invests 700 Million Rubles into New Trucks
Korshunov Mining Plant (part of Mechel Group) launched six new 130-tonne BelAZ trucks. This addition to the plant's mining fleet cost the company over 700 million rubles. This year the plant has already invested over 1.2 billion rubles in revamping its transport and mining equipment.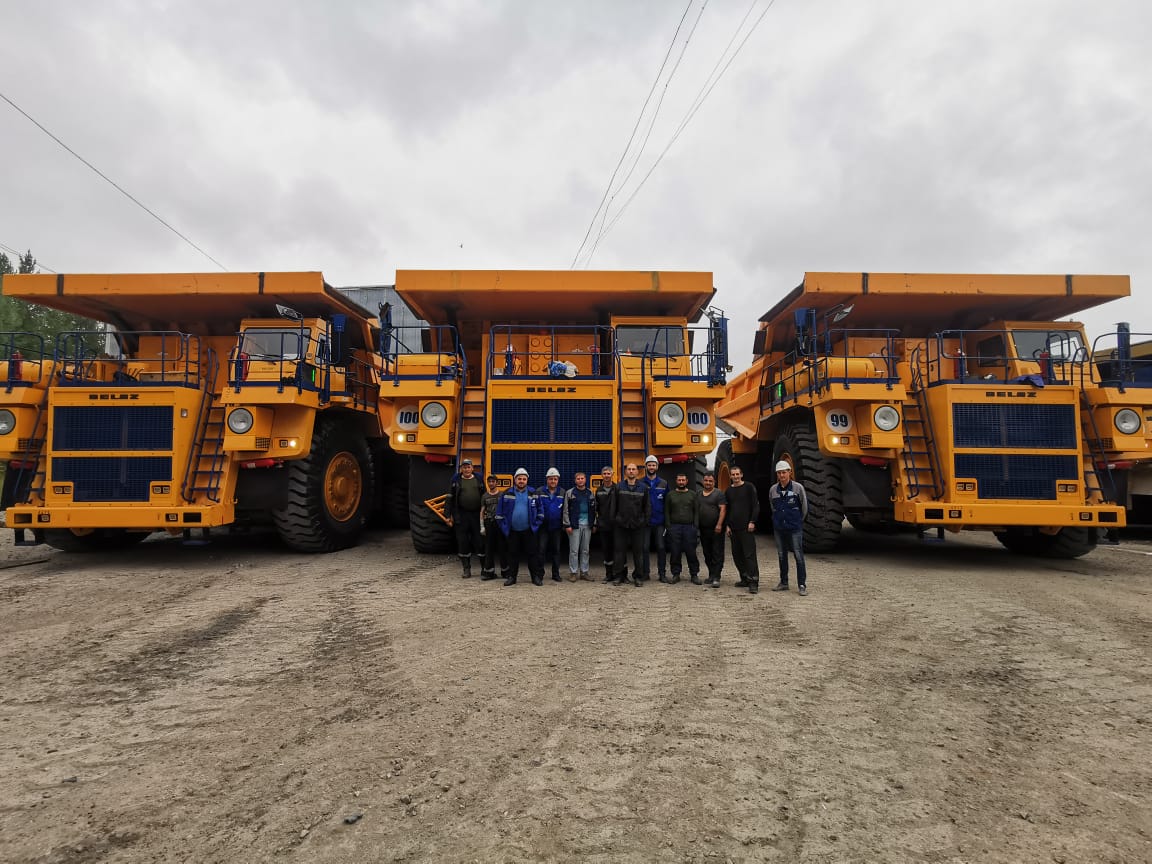 The new trucks will be used to transport rock mass in Korshunovsky Open Pit.
The trucks were delivered by railway, their assembly took about two weeks.
Also, this year Korshunov Mining Plant launched a tire welder in its giant tire repair workshop, which takes care of tire slashes and blowouts.
In addition to the six new trucks, recently the plant has launched a new blade grader and is expecting delivery of a new drill rig, bulldozer and excavator.
"Such a major increase to our transport capacities will help us meet the operational program's plans for ore mining and rock mass removal," Korshunov Mining Plant's Managing Director Anton Krasilnikov noted.