Moscow Coke and Gas Plant Plants Trees in Vidnoye
Employees of Moscow Coke and Gas Plant (Moscoke, part of Mechel Group) planted some 100 tree saplings in the town of Vidnoye's new residential area of Kupelinka. Such municipal improvement activities have become regular for the plant, whose staff has earlier beautified another Vidnoye residential area.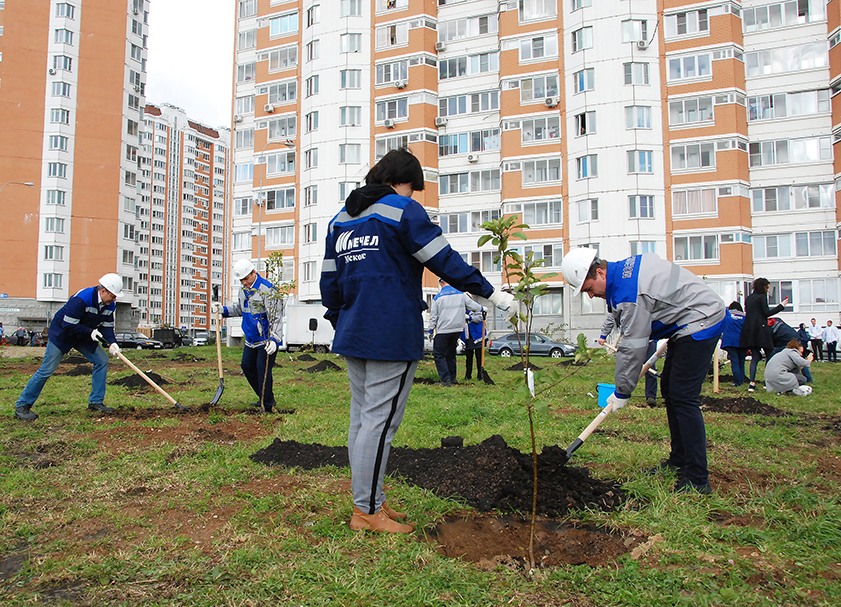 Moscow Coke and Gas Plant acquired saplings of apple, pear, cherry, plum and cherry plum trees specifically for the project. On the places where the saplings would be planted and the type of trees the plant's personnel has consulted with Kupelinka's residents in advance. The planting was part of the regional project "Our Forest. Plant Your Tree", and included local residents and top officials of Leninsky City District's administration.

The district's chief Alexei Spassky thanked the plant for its active efforts in improving the town's greenery, especially as the plant conducts such acts on a regular basis. Prior to this, the plant's personnel has vegetated Vidny residential complex twice — planting lilac bushes in May and conifers and other trees in autumn.

"As the founder of the town of Vidnoye, the plant has always paid attention not only to its production process and building residential housing, but also to the beauty and comfort of local neighborhoods. We are very happy that we can help Vidnoye's new residential areas become as green as the town's older districts," Moscow Coke and Gas Plant's Managing Director Sergey Belan said.
***