Mechel is a valuable partner. One of Mechel's key competitive advantages lies in its own extensive sales network, as well as a well thought-out sales policy.
The Group's mining segment sells its coal and coke products as well as iron ore concentrate on the domestic market through direct contracts made by its facilities' sales departments, with Mechel Carbon handling international sales.
Mechel Service Global
Mechel Service
Mechel Materials
Mechel Energo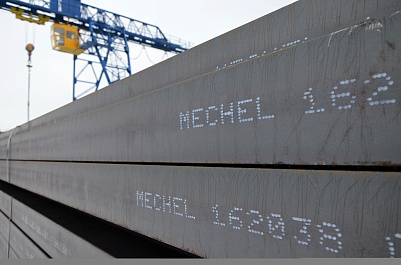 The Hague, The Netherlands
Mechel Service Global B.V. is an international steel trader which specializes in selling rolled products manufactured by Mechel Group's enterprises and other producers to ultimate customers.
Show more
The Group's steel products are sold domestically by Mechel Service, Beloretsk Metallurgical Plant, Izhstal and Chelyabinsk Metallurgical Plant, with international sales handled by Mechel Service Global.
The Group's steel products enjoy domestic and international demand in construction, fuel and energy, automobile and engineering industries as well as instrument manufacture.