Mechel's mining segment comprises facilities producing and selling coking coal concentrate, anthracites, PCI, iron ore concentrate and coke, which are chief raw materials for steelmaking. The Mechel's mining facilities also produce and sell thermal coal and middlings. Apart from providing for the needs of our steel and power segments, we sell significant volumes of raw materials to third-party consumers both in Russia and abroad.
Our mining assets are under the administration of Mechel Mining Management OOO.
Mechel is a leading Russian coking coal producer as well as one of the world's major metallurgical coal producers.
Southern Kuzbass Coal Company
Yakutugol
Yakut Ore Company OOO
Korshunov Mining Plant
Moscow Coke and Gas Plant
Mechel Coke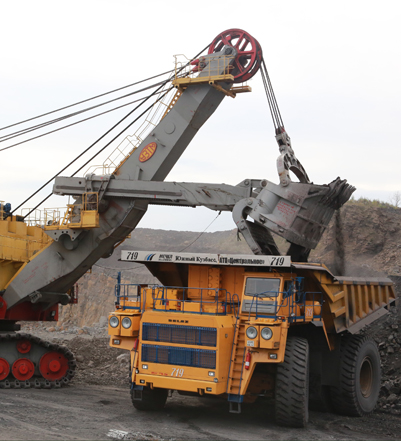 Mezhdurechensk, Kemerovo Region, Russian Federation
Southern Kuzbass Coal Company was formed in 1993 as several mining and processing enterprises joined forces. The company produces coking and steam coals, and comprises enterprises with many years of glorious history, many awards, well-developed infrastructure and highly proficient employees.
Show more
Over the past two years, our mining facilities implemented a large-scale technical upgrade program, with some 200 new equipment units launched at our mines, open pits and washing plants.